2023
0. The Fool's Invitation
Salon Veneman, Eindhoven, NL

/ Exhibition
/ Supported by Cultuur Eindhoven

The title of this installation comes from the tarot card The Fool (joker, jester). This card is numbered 0, the number of unlimited potential and new beginnings. A time for juggling around newborn ideas without judgment. In zero there's total openness and freedom to become something.

'The Fool's Invitation' is a continuation of Yoons' graduation work 'Don't Leave Me Hanging' from 2022. By inviting guests into her symbolic wonderland that she designed in a dream, she encourages visitors to be the fool: to enjoy, just be and begin.

Yoon uses ceramics as her main material, but also broadens her material range with wood, crystals and textiles. Her latest pieces 'Strawberry Cake of Fortune', 'Moon Tower' and 'Sun Creatures' were inspired by figures on tarot cards. These sculptures will guide guests into the world of mystique; a place with endless possibilities to find your own path.
2022
Don't Leave Me hanging

Eindhoven, NL
/ GS22, Dutch Design Week
/ Exhibition at Kazerne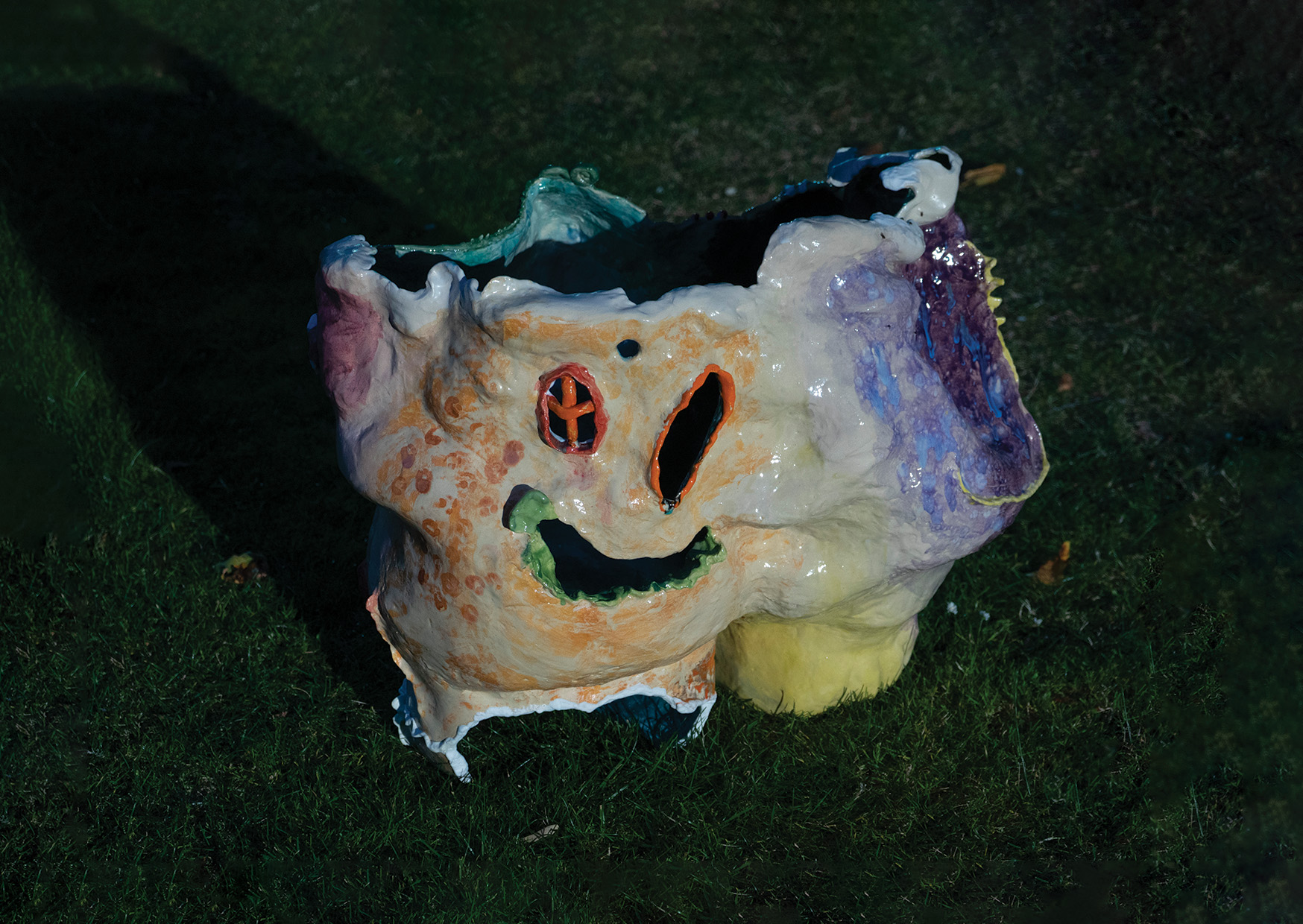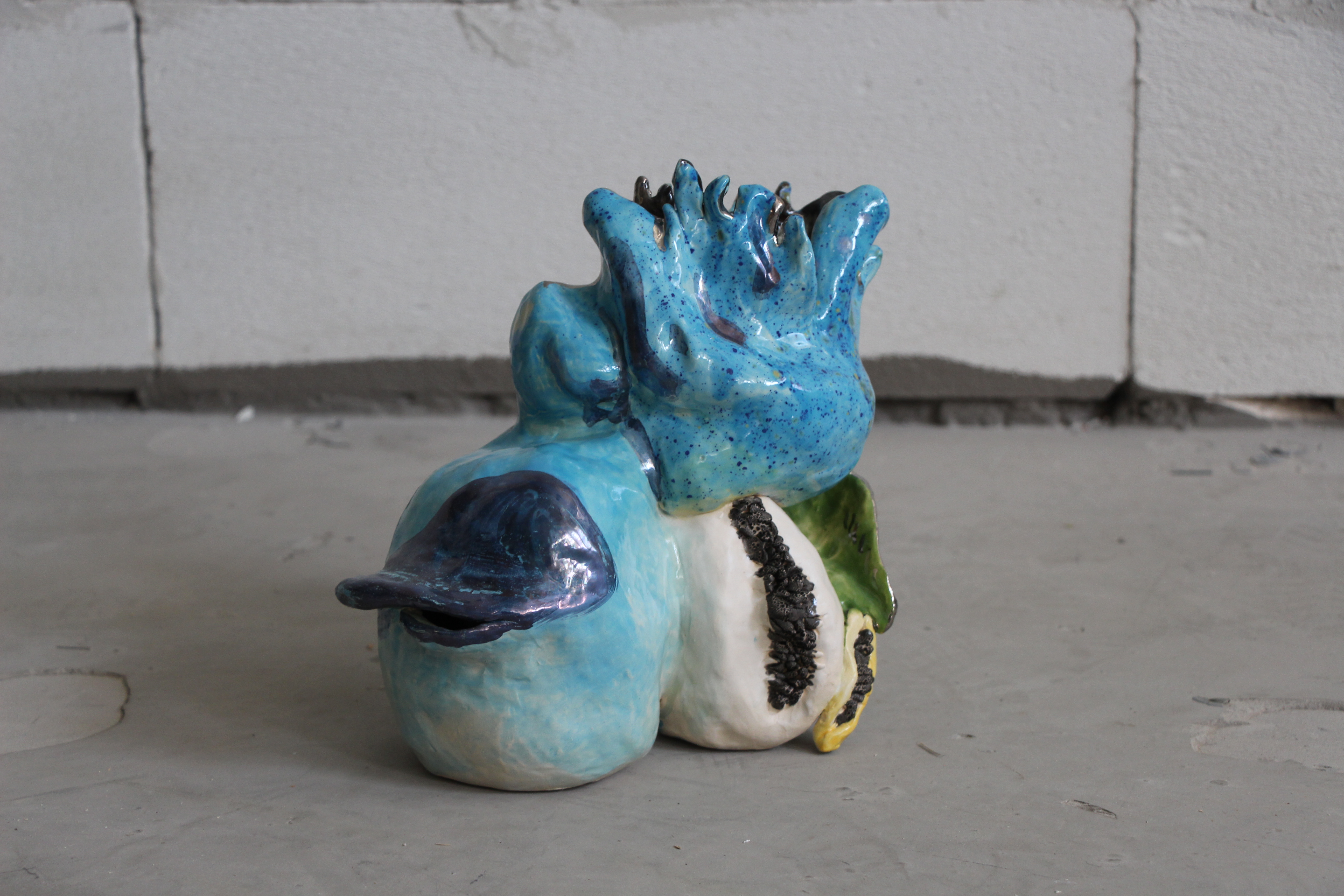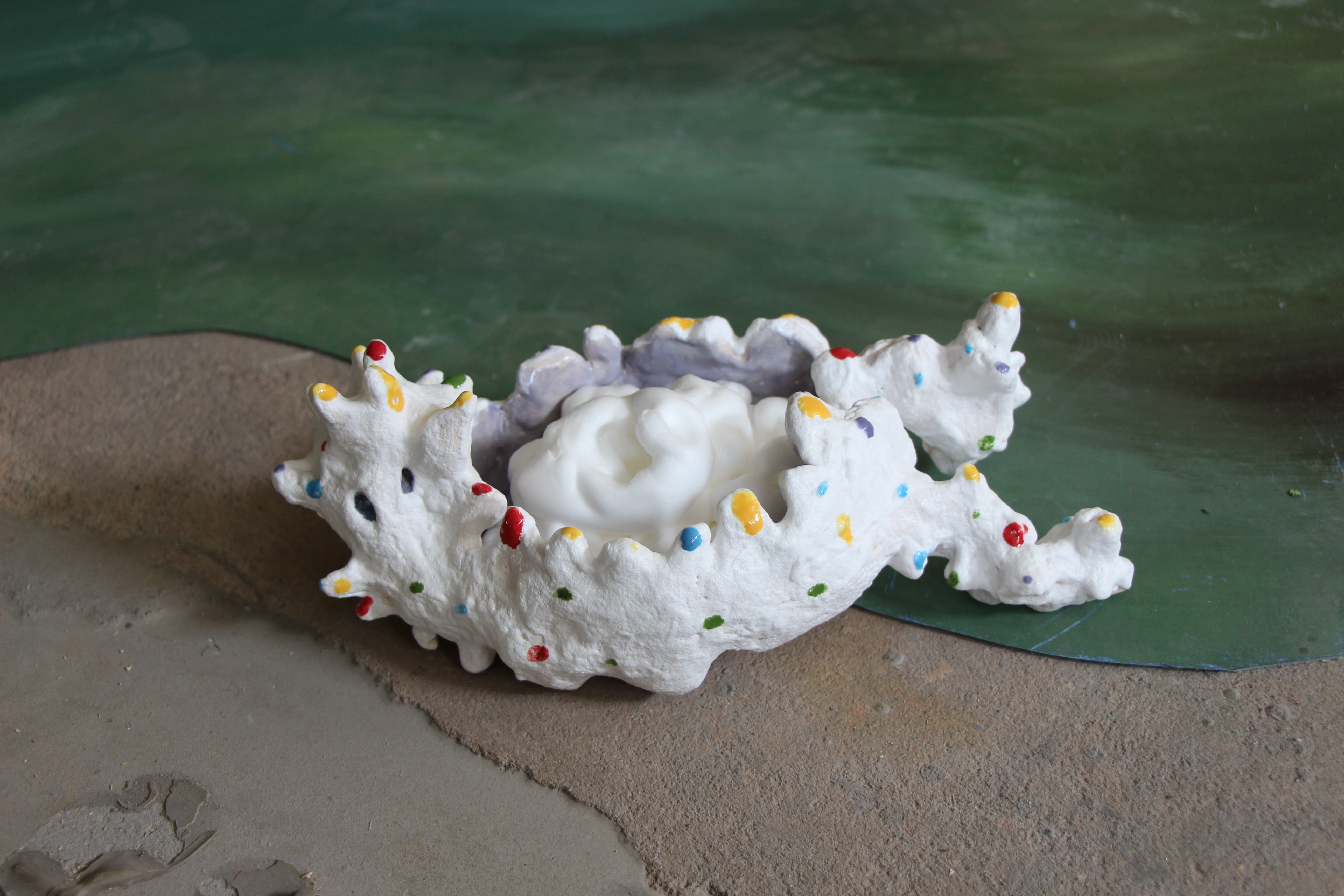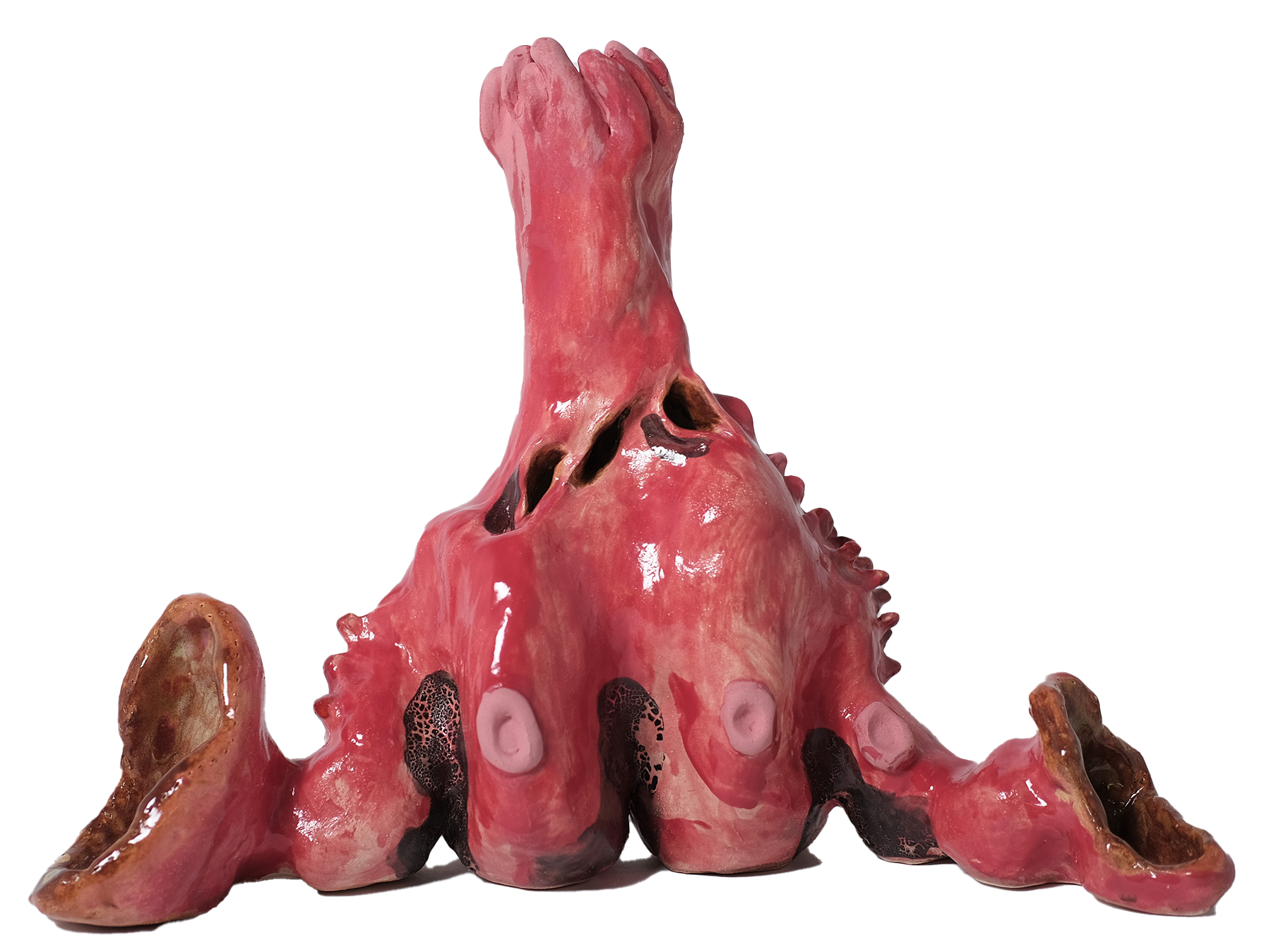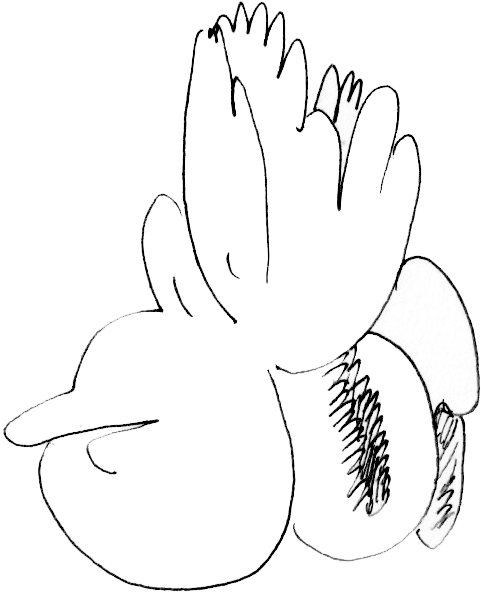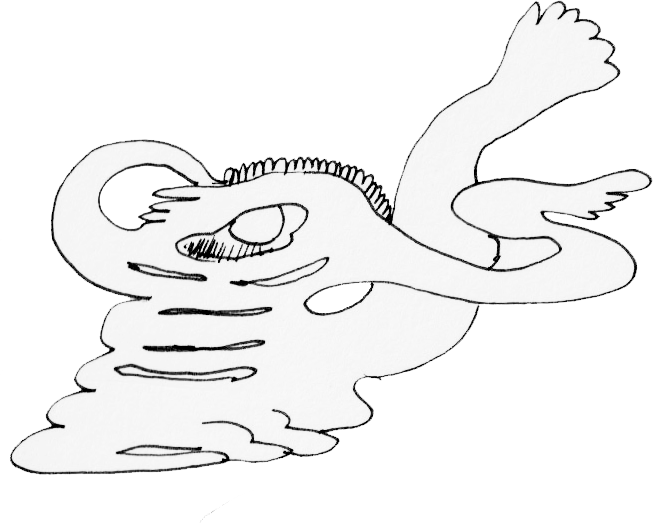 Don't Leave Me Hanging portrays an imaginary landscape of pills that are suspended in various states of dissolution, encapsulating their desperate efforts to connect, belong, and not be left there, hanging. Yesum Yoon's research dives into the contemporary use of over-the-counter and nutraceutical pills, particularly into how the pills' values and promises may significantly affect more behaviours and lifestyles than the medicinal qualities on bodies. People desperate to live fully take over-the-counter medications for quick relief and daily nutraceuticals to enhance health and achieve the perfect balance. Through the choice of these empty promises, they hang shaping the panorama, neither dead nor alive, in a state of near-burnout.

Or choose to be not anymore in chain.


(from the audio clip of dialogue)

Passing through all the I's and the others
I desired to be other -
the special, the accepted, the proved safe
so I chose the others to be inside


20 milligrams of 30 minutes to eat
1.7 milligrams of 8 hours to sleep


Let all that in
and let 'them' change me

I'm the other
there's no me in here

I don't want to fall down
Being alone is scary
How do I even know
if my soul gained the weight to stand or not?
What if I crash?


You never know

Nevertheless

in 1 second,
we are ALL yours
2022
Who Is Living In You?

Reon, Corfu, GR

/ Artist in residence
/ Clay workshop with children
/ Tapas dinner with locals
In our mind there are many different personas living in.
Time to time, different persona comes out and express themselves....


Who is Living in You?

Inside of each one of ceramics, there is a soul living inside

When a rain comes,
souls open their doors
and invite a shower of rain to flow in

drips dropping
and drew the paths connecting each other

slow and steady moves continues walking into each others houses
hello?


hello !
2021
Housewarming

Instituto, Porto, PT

/ Artist in residence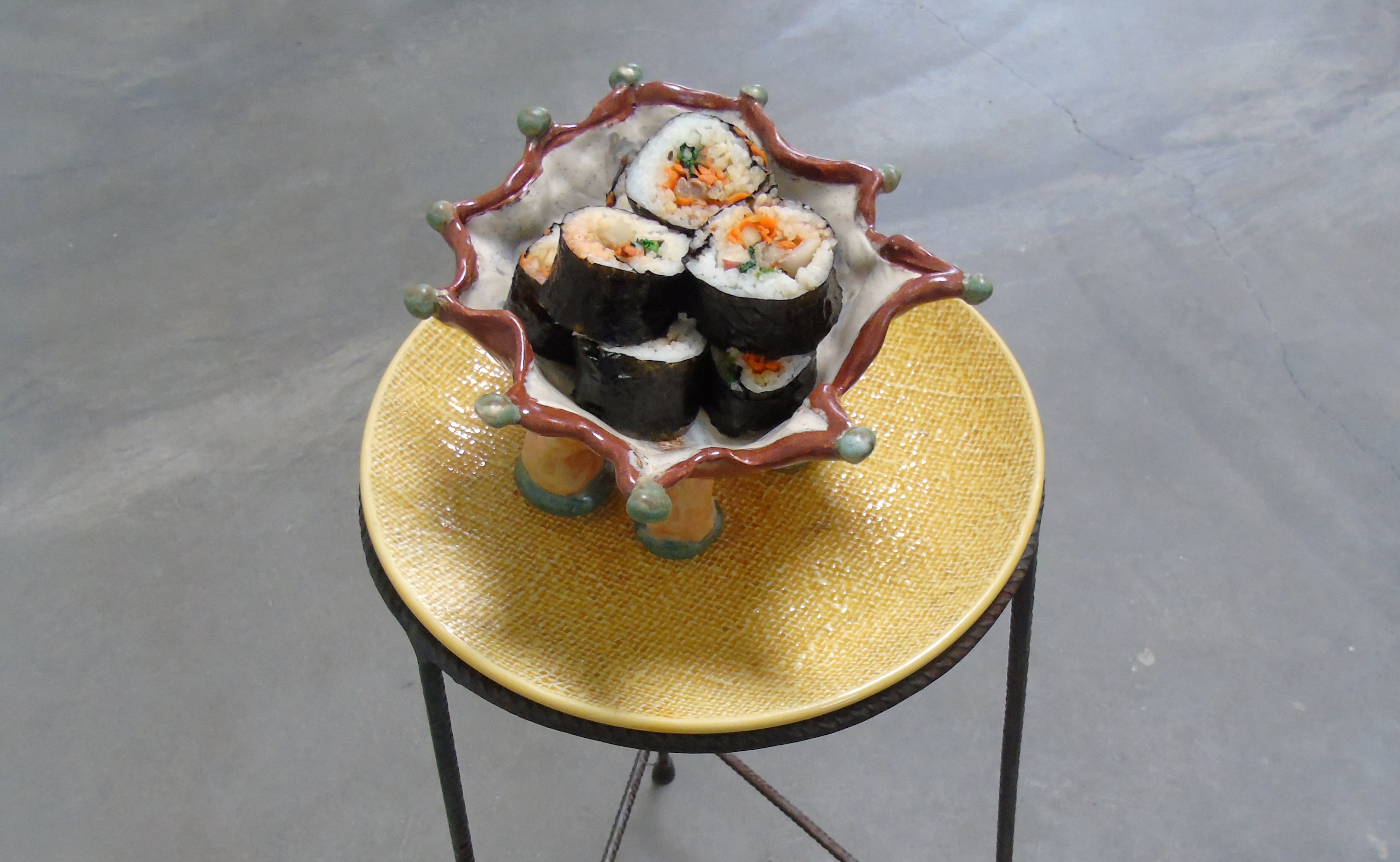 In the beginning,
Yesum and them shared the same body.

In the beginning of summer
with the drips of rain in Eindhoven,
they flowed out.
And they drew their land,
outside of the body they shared with Yesum.

In the midst of summer with
plentiful sunshine in Porto,
some of them made a pact to move out,
taking on colors, and expanding in volume.

Towards the end of summer with the fresh breeze in Porto,
some others opened up their body to be shared and enjoyed.

And, welcome to their house warming night.
The body to be shared and enjoyed.
Now their bodies became each as an island,
and they invite us to share the moment together.